Please join us for a special panel discussion hosted by Brad Staples, Global CEO of APCO Worldwide, and UK Chair of Page.
The Skills Communicators Need to Tackle Societal Volatility
Our panel will feature insights from our distinguished speakers:
Alex Aiken, Executive Director of UK Government Communications
Jeanette Fielding, Chief Corporate Affairs and Communications Officer, Upfield (including brands such as Flora)
Lars Petersson, Former President of IKEA, U.S. and Senior Counselor at APCO Worldwide
People power is affecting us all. The return of impactful global movements - across borders, generations and demographics – powered by big data and social media has left many organisations struggling to work out how best to respond. Environmental activism, changing attitudes towards LGBTQ rights and extreme political instability (driven by Brexit here in the UK) do not make effective corporate communications any easier – they make it more complex and faster-moving.
THE SESSION WILL FOCUS ON:
- The skills CCOs need to tackle and thrive through volatility
- The type of assertive, agile communications that can succeed amidst mass societal and attitudinal change
- The role of better-informed planning in preparing for the unexpected
- The discussion will also draw on the Page Society's recent research paper on The CCO as Pacesetter
Date & Time: Thursday, November 28, 2019 -- 5:00 - 6:30 pm for Panel Discussion, followed by a Drinks Reception to mark APCO's 35th Anniversary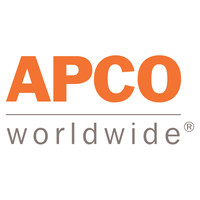 Location:
APCO Worldwide
90 Long Acre
London WC2E 9RA
Registration is complimentary and is open to Page and Page Up members and invited guests only.
In order to register for this event, we ask that you provide some basic contact information. This information will not be used for any additional solicitations or shared with any third-party vendors unrelated to this event.